John Bellingham – Pastor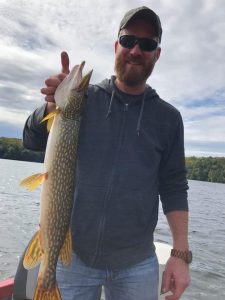 Rev. John Bellingham was born and raised here in the Niagara Region.  John came on staff in April 2012 as a Pastoral Intern and became the Lead Pastor at Rosedale in April 2013.  He is an ordained minister of the Fellowship of Evangelical Baptists in Canada (FEB).  Before discerning God's call to pastoral ministry here in Welland, he served for seven years as a Chaplain for college and university students in Montreal with Power to Change Canada (formerly Campus Crusade for Christ).  John's preparation for vocational ministry began at the University of Guelph where he studied Biology and got involved with InterVarsity and Campus Crusade.    In 2010 Pastor John graduated from Trinity Evangelical Divinity School in Chicago (MDiv) and in 2014 he completed an MA in Historical Theology from McGill University.   In his spare time John enjoys spending time with his family, fishing, riding his motorcycle, and keeping his old Jeep pickup on the road.
John is passionate about teaching and preaching the Word of God and has a vision for Rosedale to impact our neighbourhood for the glory of God and for the joy of all the people whom God has placed here.   Pastor John is committed to an expository style of preaching, which means that we unfold and apply the message of the Bible in such a way that the main point of the text becomes the main point of the sermon.  Our normal practice is to preach through entire books of the Bible chapter by chapter and verse by verse.   You can listen to any of John's sermons online by clicking on the following link: [Sunday Sermons].   John is also committed to a missional vision for our church family.  God's call on our fellowship is to proclaim the gospel without compromise and to live every day in the light of our profession of faith.    We are saved by grace alone through faith alone in Christ alone, but the faith that truly saves is always accompanied by good works and spiritual growth.
If you'd like to speak with Pastor John, please do not hesitate to call the church office at 905-735-0788