John Bellingham – Pastor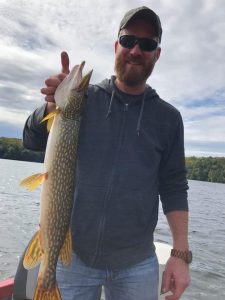 Rev. John Bellingham was born and raised here in the Niagara Region.  John came on staff in April 2012 as a Pastoral Intern and became the Lead Pastor at Rosedale in April 2013.  He is an ordained minister of the Fellowship of Evangelical Baptists in Canada (FEB).  Before discerning God's call to pastoral ministry here in Welland, he served for seven years as a Chaplain for college and university students in Montreal with Power to Change Canada (formerly Campus Crusade for Christ).  John's preparation for vocational ministry began at the University of Guelph where he studied Biology and got involved with InterVarsity and Campus Crusade.    In 2010 Pastor John graduated from Trinity Evangelical Divinity School in Chicago (MDiv) and in 2014 he completed an MA in Historical Theology from McGill University.
John is passionate about teaching and preaching the Word of God and has a vision for Rosedale to impact the Niagara Region for the glory of God and for the joy of all the people whom God has placed here.   Pastor John is committed to an expository style of preaching, which means that we unfold the message of the Bible and apply it to our lives, allowing the main point of the inspired text to be the main point of each sermon.   You can listen to any of John's sermons online by clicking on the following link: [Sunday Sermons].   John is also committed to a Reformational vision for our church family which recognizes the Lordship of Jesus Christ over all people and things.  Our mission is to proclaim the gospel without compromise, to make obedient disciples of Christ, to embrace a comprehensive Christian worldview, and to bring every aspect of our lives and culture under the Lordship and authority of Jesus Christ.
If you'd like to speak with Pastor John, please do not hesitate to call the church office at 905-735-0788 or inforosedale@gmail.com