John Bellingham – Pastor
Pastor John Bellingham was born and raised here in the Niagara Region along with his wife Leslie.  John and Leslie were married in 2004 and have three children: Daniel, Christina, and Carey.  He is an ordained minister in the Canadian Fellowship of Evangelical Baptist Churches (FEB).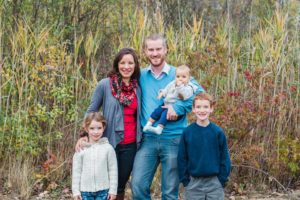 John came on staff in April 2012 as a Pastoral Intern and became the Lead Pastor at Rosedale in April 2013.  In 2010 Pastor John graduated from Trinity Evangelical Divinity School in Chicago (MDiv), and in 2014 he completed an MA in Historical Theology from McGill University.
John is passionate about teaching and preaching the Word of God and has a vision for Rosedale to impact our neighbourhood for the glory of God and for the joy of all the people whom God has placed here.   Pastor John is committed to an expository style of preaching, which means that we unfold and apply the message of the Bible in such a way that the main point of the text becomes the main point of the sermon.  Our normal practice is to preach through entire books of the Bible chapter by chapter and verse by verse.   You can listen to any of John's sermons online by clicking on the following link: [Sunday Sermons].   John is also committed to a missional vision for our church family.  God's call on our fellowship is to proclaim the gospel without compromise and to live every day in the light of our profession of faith.    We are saved by grace alone through faith alone in Christ alone, but the faith that truly saves is always accompanied by good works and spiritual growth.
If you'd like to speak with Pastor John, please do not hesitate to call the church office at 905-735-0788 or send an email: [Contact us]
Glen Johnston – Elder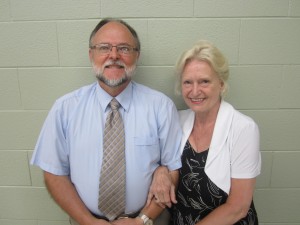 Glen Johnston has been a vital part of the Rosedale family since his childhood when he became part of the congregation on East Main and Scholfield and came to know Jesus Christ as Lord and Saviour.  For many years, Glen and Wil have served the Lord faithfully and Glen continues to exercise his leadership and teaching gifts as an Elder at Rosedale.
Terry Blanchard – Elder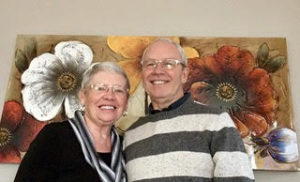 Terry and his wife Pam were both raised in Manchester England and immigrated to Canada in 1968.  They both came to faith in Christ shortly after their arrival.  He and Pam love their Saviour and His church, and are passionate about teaching God's Word.  They have been blessed with two sons, two grandchildren and a daughter-in-law.   In 1978 Terry and Pam returned to England in order for Terry to be trained for ministry at  Spurgeon's Baptist College in London.   He was ordained by the Baptist Union Of Great Britain and Northern Ireland upon being called to a Church in his native Lancashire, UK.  Terry has provided Pastoral leadership to Churches in the UK, and here in Southern Ontario.   His interests include:   Family, Reading, Soccer (these days just watching), and Golf.