"And this is the confidence that we have toward Him, that if we ask anything according to His will He hears us.  And if we know that He hears us in whatever we ask, we know that we have the requests that  we have asked of Him."  1 John 5:14-15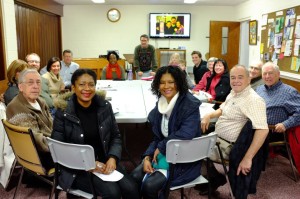 Corporate prayer saturates everything that we do here at Rosedale because we know that our labour is in vain unless the Lord builds the house (Psalm 127:1).   Prayer is the divinely appointed means that God uses to accomplish His purposes in the world, and to teach us greater trust and reliance upon Him.  The more we pray, the more our hearts and lives reflect the priorities of God's Kingdom. There are several different opportunities to pray throughout the week as a Church family:
Prayer and Praise every Wednesday at 7:00pm.  At this weekly prayer meeting we sing songs and hymns, look briefly into God's Word and then respond in prayer, thanking the Lord and interceding on behalf of our Church family, our Community and the World.  At this meeting we often pray for our missionaries, the persecuted Church and the fulfillment of the Great Commission in this generation.  (Matthew 28:18-20)
Niagara Prayer Group –  The Niagara Prayer Group is an interdenominational prayer movement that meets at 9:30am on the third Saturday of every month here at Rosedale.  During this meeting we pray specifically for revival here in the Niagara Region.   Local evangelistic initiatives are highlighted and God's people are mobilized for ministry in our region.
Pre-Service Prayer – Fifteen minutes before our Sunday morning services we meet for prayer near the front of the main auditorium to ask the Lord's blessing upon the ministry of the Word.
If you have any questions about prayer or our meeting times and locations, please contact us.